What is Search Engine Optimisation (SEO)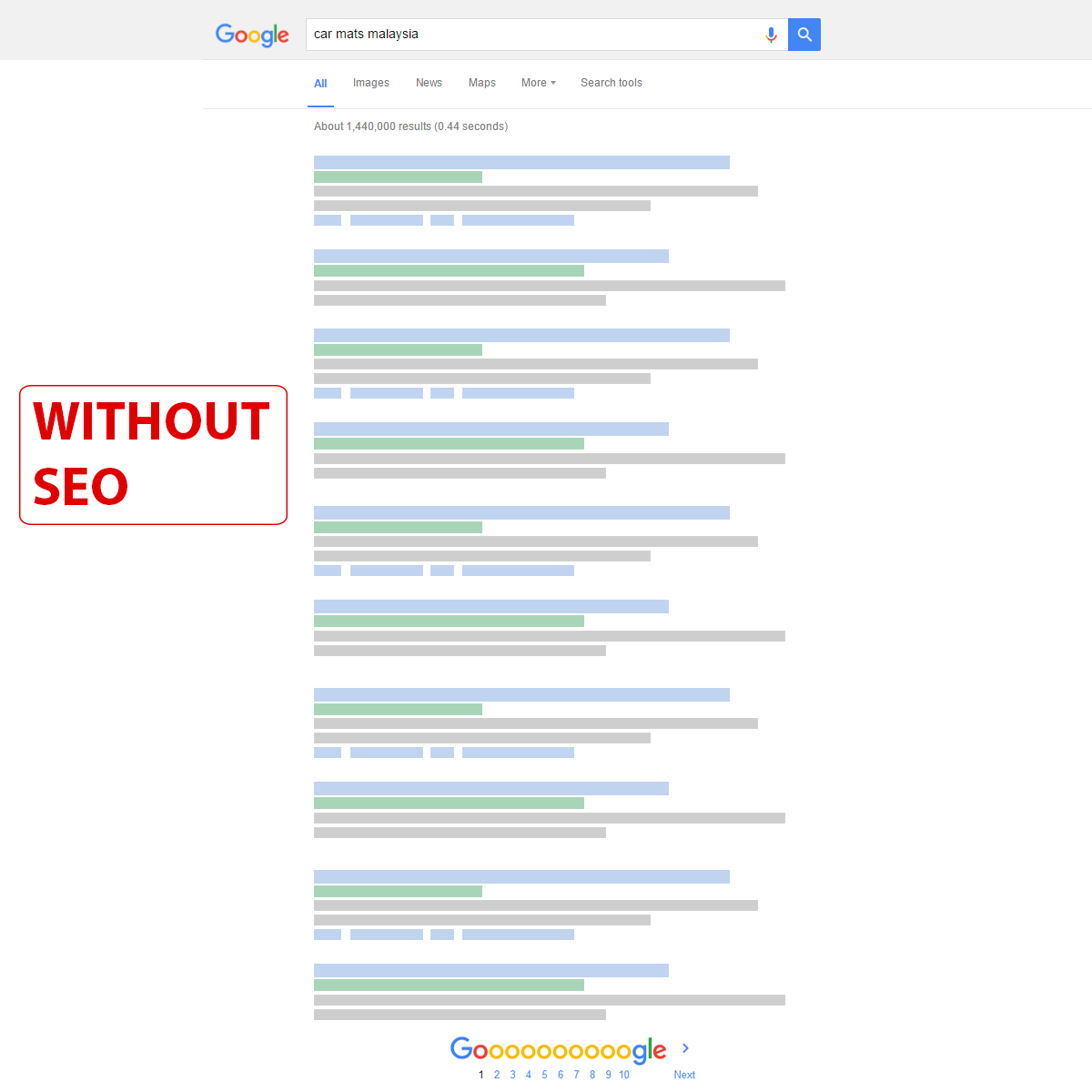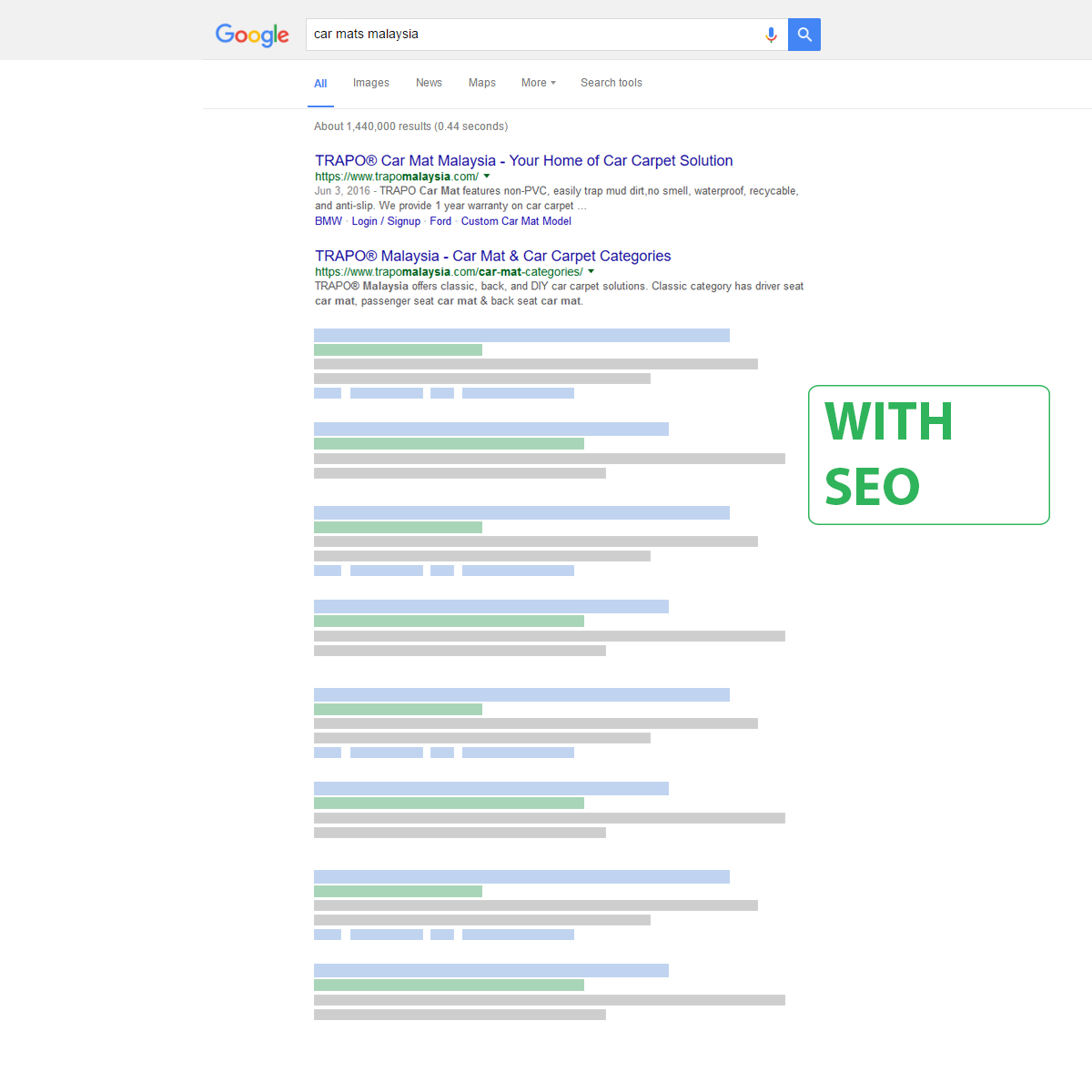 With PAKO® SEO, Your Site Will Be Found
Effective and quality search engine optimization can ensure that your website is easy to find for your target customers. PAKO® always focus on your product and services as targeted keywords instead of your brand. This could help you generate a large volume of new leads and new customers who have yet to know your brand.
For instance, a newly started car mat manufacturer back in June 2016 is not a well-known car carpet brand and supplier. They require SEO service to help it stands out among competitors. Therefore, keywords like "car mat malaysia" or "car carpet malaysia" would help the website to attract thousands of traffic that looking for its products.
Frequently Asked Questions / How It Works?
How much PAKO® charge for SEO?
There is no fix price for SEO as every case scenario would be unique and different. We have to do few things below before we can provide you a quote:
Targeted Keyword Analysis
Your Website Analysis
Competitor Analysis
Traffic Study
In general, it would be cheaper if your preferred keyword has included location name such as "XXX Malaysia" or "XXX Kuala Lumpur". This will trim down your target from worldwide to particular location only.
Does PAKO® Guarantee Keyword on 1st Page or Top 1 Ranking?
No, we do not and will not guarantee that. The reason is simple – PAKO® does not own the search engine. We do, however, provide money back guarantee on promised achievement and expectation.
Can I pay to Google and Get My Website Listed on Top 1?
That's Google AdWords and it is a paid ranking on top of organic search ranking. SEO only can be achieved via organic search result ranking.
NOTE: For other search engines, please refer to this page.
Is SEO Available for Any Keyword that I Want?
No, PAKO® does not offer SEO on any keyword. We need to analyse your website, your business industry, and your competitor before we conclude if the keyword you wish is achievable.
Is SEO an one-off Service? One Time Job?
We always recommend and embrace continuous and long-term search engine optimisation on your website because we assume that you would update your website frequently.
Is SEO result appearing the same in between google.com and google.com.my?
Mostly not the same. google.com.my is focused on relevant content / website that is located or targeting in Malaysia whereas google.com would include more on international content / websites.
How long does it take to improve my page ranking?
It depends on different factors (keywords competition, traffic etc). Usually, the obvious result would appear in between 1-6 months.
How to check if the ranking improving?
We would provide daily, weekly, and monthly progression reports on keywords performance. You can also verify yourself through search engines.
I'm Interested, What should I do now?
Great! Please contact us and we would get in touch with you on what to do next.
Check Out Some of Our Clients Who are Benefiting from PAKO® SEO